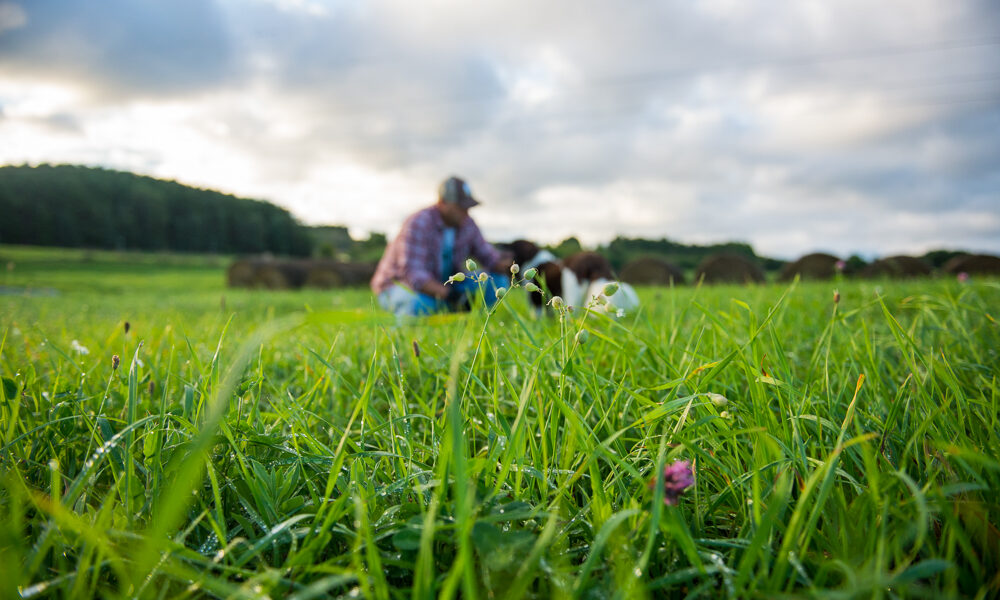 About
The Grass Feather offers pasture raised chicken, eggs, beef, and pork packaged in convenient bundles of various cuts. Our holistic approach to raising animals never uses antibiotics or hormones and builds soil as we move animals through our pastures and woodlots. We lease land in the west MI area from landowners who wish to bring back grasslands, wildlife, and build soils. We also work with like minded area farmers who share our beliefs and help them market their products.
Our methods take into consideration the welfare of the animals, the community in which we live, and the land that we are using. Our goal is as much building soil as it is producing healthy, clean protein.
Our animals are of the highest quality, delicious, and nutritious, and also safely and sustainably produced. We use better than organic, humane, and sustainable production methods. This means no hormones, antibiotics, GMO's (Genetically Modified Organisms in feed) or confinement of animals unless seasonally necessary. Our animals roam the outdoors while building our soil. We believe this is the best way to raise the healthiest meat available and protect Michigan's beautiful land, air, waterways, and lakes in the process.